Building; reconstruction of cultural and historical sites
CERB Build is a registered member of the Bulgarian Construction Chamber and holds licenses for different types of buildings. The quality performance is guaranteed also by the fact that the company is certified as per ISO 9001, ISO 14001 and ISO 18001.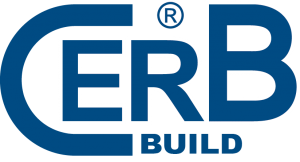 Construction
Introducing energy-efficient measures for multi-family residential buildings. Sevlievo, Mitko Palauzov 1;
Energy efficiency measures implemented in eight buildings, part of Project 2, Vratsa ;
Reconstruction of cultural & historical sites
Part of the implemented projects in the country :
"Sveti Atanasii" monastery, Nedelishte village (Dragoman);
"Sveto Rozhdestvo Hristovo" church, Gesha village ;
Restoring the "Sveta Paraskeva" church in Dobrotich village.
CERB BUILD Ltd. ensures – design, supervision, industrial and civil construction, legalization and commissioning, complete replacement of hydro insulations, modernization of lighting fixtures, replacement of the pipeline, complete refurbishment and reconstruction of cultural and historical sites.