Repair and revision of on load tap changers and motor drive units.
The company offers revision of the system on load tap changer – motor drive unit, unique in its precision and detailed execution. The aim of the revisions is to establish the functional fitness of the system as well as evaluate the remaining resource when it comes to the mechanical and electric wear resistance through measurements and inspection of the elements from the mechanic and cinematic chain. The right sequence of action of the contact systems of the power switch is also checked, through oscillography and analysis of the results from the switch process, as well as a detailed inspection and check up of the elements, that determine the time intervals, reliability and safety. An essential element is the performing of non-direct measurements and result analysis for evaluation of the condition of the lead current contour, including the part, located in the transformer tank, without the necessity of ensuring access to it through removal of the transformer bell and other heavy and costly procedures.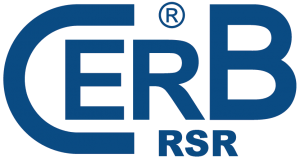 Revision and repair services
Revision :
Oil vessel with power switch ;
Motor drive unit ;
Selector with a pre-selector ;
Outer cinematic chain and peripheral devises.
Repair works :
The repair works include repair and replacement of damaged or worn out tap changers with ones of the same type or adapting new types from the same or different manufacturer, in an existing construction of a transformer, in workshop conditions. the repair works can be performed in both workshop conditions and on site. The company offers removal of established problems in the selector and pre-selector by penetration through a box hole, when there is such or after mounting of such on the transformer's tank. The company also offers performing of small repairs on site during revision.
Revision of On-Load Tap-Changers
Performed services and repairs