CERB MECHANO is a company from the group of CERB EAD, which specializes in the production of black and color awards, which are in heat treatment and produce spare parts for mechanical engineering and energy in Bulgaria and for international markets.
The main goal of the company is continuous improvement and maximum satisfaction of our customers and partners. This helps us not only to survive, but also to develop as a worthy competitor in the international market.
The company has five production divisions:
workshop for production of model equipment
foundry for the production of steel and cast iron castings
foundry for production of non-ferrous metals and alloys – castings of copper, brass, bronze and aluminum
heat treatment workshop – annealing, hardening, normalization and annealing

workshop for machining wholesale and retail dimensional details
Lathe operations on horizontal and carousel lathes

Milling operations of universal and CNC milling machines, milling cutters and coordinate-grinding machines

Mechanical processing of stationary and mobile drill. Holes from Ф22 to Ф180 mm can be scraped with a mobile drill with the accuracy and speed of the stationary one, where the work with a stationary machine is impossible. It has a surfacing function without changing the setting

Machining of slotting machine

Grinding of round and flat grinding

Locksmith operations – cutting, cutting, bending, drilling, threading, etc.

Babbitt refilling and machining of radial and axial plain bearings for water and steam turbines

Welding of ferrous and non-ferrous metals – details of steel, aluminum, bronze, copper and brass

Assembly and disassembly of rotor shaft bearing assemblies
To increase the production capacity of the workshop, a new vertical three-axis cutter DNM 4500, manufactured by the South Korean company Doosan Machine Tools, is put into operation. The machine is equipped with a CNC controller from FANUC. The cutter is designed for high-precision machining of steel and non-ferrous metal blanks. It is suitable for machining parts weighing up to 600 kg and a maximum height of the workpiece of 590 mm. The size of the table is 1000×450 mm, and the distance from the front of the spindle to the table is 150 to 600 mm. The strokes on the three axes X, Y and Z are 800x450x510 mm.
The main advantage of this machine is the ability to perform various metal cutting operations, the implementation of which is characterized by high accuracy on the three axes +/- 0.005 mm and the possibility of repeatability +/- 0.002 mm.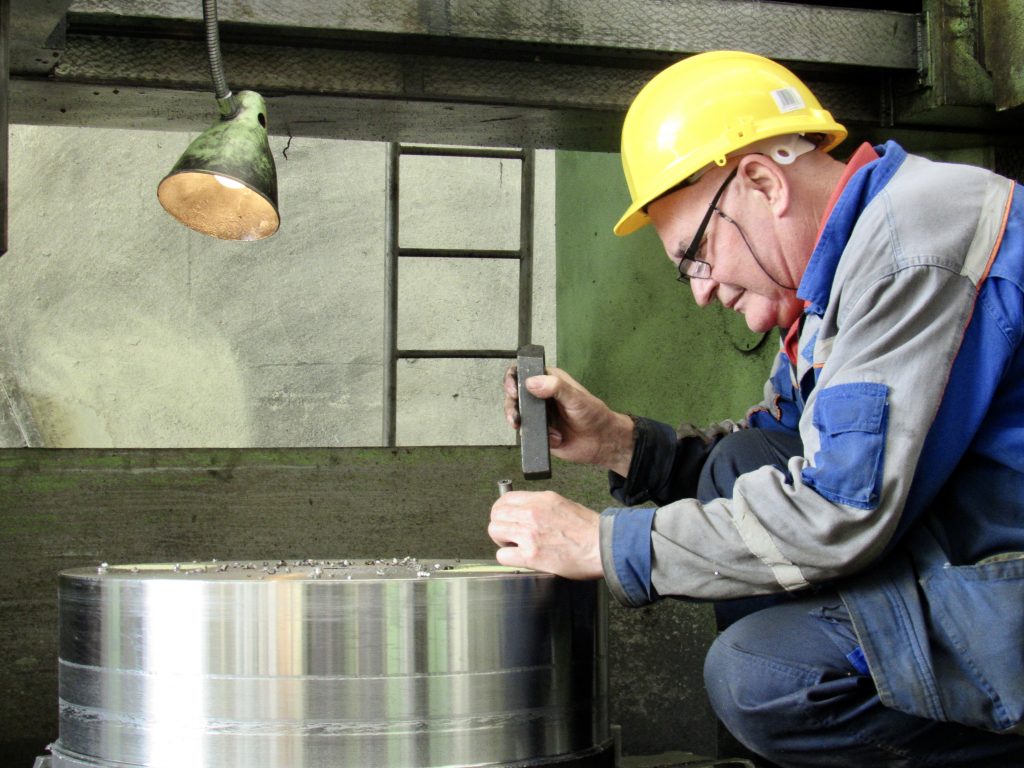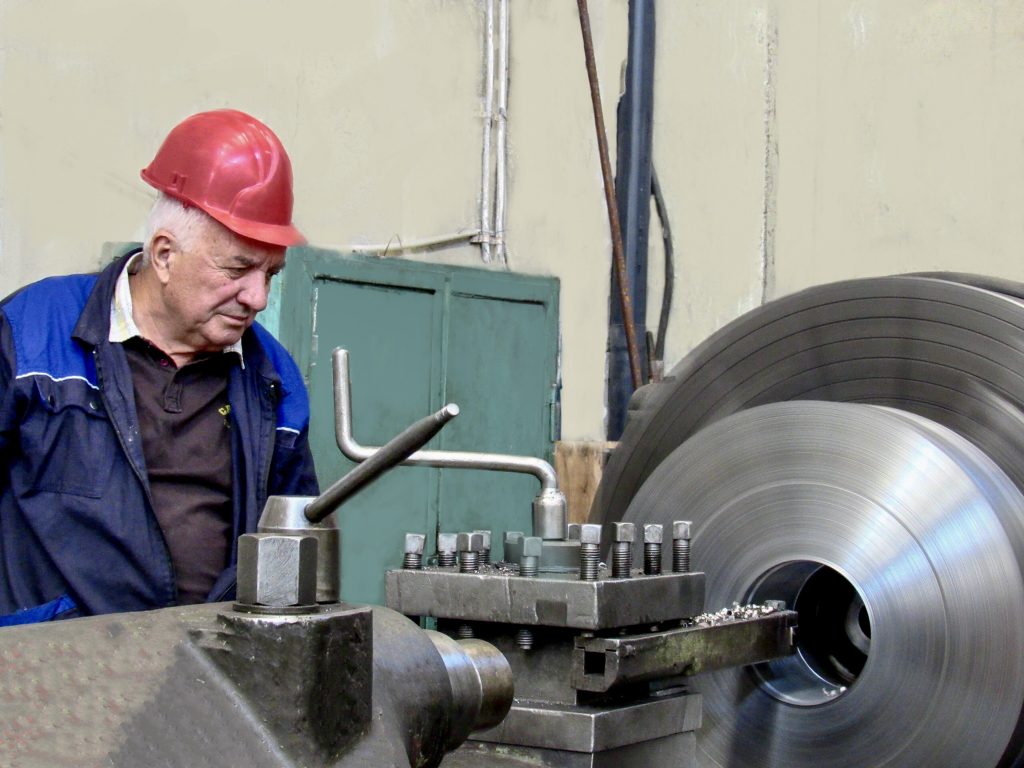 WORKSHOP FOR MANUFACTURE OF MODEL EQUIPMENT
It has a full range of woodworking machines for the production and repair of wooden models according to the customer's drawing.
WORKSHOP FOR PRODUCTION OF STEEL AND CAST IRON CASTINGS
The workshop has:
an induction furnace with a capacity of 620 kg for the production of steel and cast iron

an electric arc furnace with a capacity of 4 tons for the production of steel castings

the necessary equipment and cash equipment for the production of sand molds from molding mixtures based on water glass and alpha resins.