Delivery of energy equipment
Working to maintain the image of CERB Group as a reliable partner, we aim to offer to our clients everything they need. In response to that requirement, in 2017 we created a new commercial division, specialized in delivery of energy and electric equipment for low, average and high voltage. It is structured in several areas.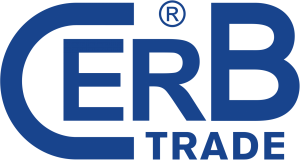 Electric equipment and commutation devices
Equipment for air and cable lines – poles – metal and composite; fittings for cable and air lines; cable grids and channels; insulators – glass, porcelain, composite and spacers ;
Energy equipment – steam turbine, hydro turbine, pump aggregates, etc ;
Control and measuring equipment and automation – systems for remote monitoring of rotating machines and transformers, sensors for vibrations, pressure, temperature, etc.; analogue and digital measuring instruments ;
Commutation equipment – vacuum and SF6 circuit breakers (middle and high voltage), interrupters (average and high voltage), metal enclosed switchgear and control gear, condensing switch gear cubicles; surge arrestors (average and high voltage), MSV & MSSV , contactors, switches and relays.
Transformers & Rotating Electrical Machines
Electrical machines :
Generators and electric motors ;
Transformers – power, measuring & special ;
Petersen coils, ohmic resistance and UIZC ;
Shunt reactors.
Energy equipment :
Turbine oils, lubricants, grease and supplements ;
Spare parts for electrical machines.
Delivery of electric panels (supply, control and automation)
Electric supply panels: main distribution panels Ri4Power, Prisma P, e-Power) with segregation form 1-4 ; distribution panels (ISV, Prisma G, TwinLine);  Panels for lighting ; Repair panels ; Panels for control and management: panels for centralized PLC) and decentralized (Marshaling) automation systems; Motor control center panels ; Panels for control and protection of electrical drive (VFD & Simocode); Control panels for secondary commutation ; Control boards.
Automation
Implementation of automation systems for the manufacturing process in objects of different industry branches: ferrous and non-ferrous metallurgy, mining industry, energetics, machine – building, food industry, treatment plants for drinking and sewage waters, etc.
Equipment from the CIS
Rubber – transport bands, hoses and rubber products for cement, metallurgy and oil and gas industry, ore mining plants, building and agriculture ;
Transporters (conveyers) and conveyer automation systems ;
Non-standard loading equipment ;
Spare parts ;
UPS for alternating current; UPS for direct current ;
Electric supply stations for electro mobiles with power from 22 to 180 kW ;
CERB TRADE
Bulgaria, 1220 Sofia, Lokomotiv 1 st.