CERB Carried out Rehabilitation of Generator at Platanovrisi Hydropower Plant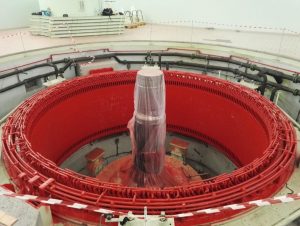 CERB VEM conducted the rehabilitation of the second generator unit at Platanovrisi HPP in Greece. The activities included dismantling of the old stator winding, as well as the making and installation of a new one.
The technical drawings and technical files were prepared at CERB headquarters. The necessary materials for the rehabilitation had to be ordered from all around Europe. Due to the global pandemic, some of the shipments were held up, but CERB GROUP managed to finish the work in time. The on-site operations lasted 58 days.
Before the replacement of the generator CERB VibroHealth carried out a bump test of the stator windings, as well as a vibrational analysis during the commissioning. The high-voltage electric testing was done by CERB HVL.
Project Details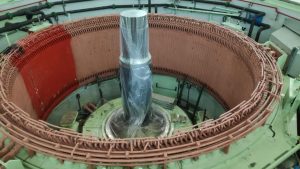 Platanovrisi HPP is one of the hydroelectric units along the Nestos (Mesta) River, 40 km northeast from Drama. The hydro plant has vertical Francis-hydraulic turbine units. Each generator has an output of 68 MVA and voltage of 15.75 kV.