CERB GROUP AT THE CAREER DAYS 2020 EMPLOYER'S FORUM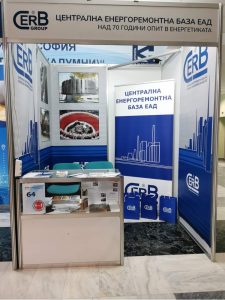 CERB GROUP took part in the latest edition of Career Days in Technical University of Sofia, which was held on 13 October 2020. As per tradition, the main organiser of the event was the Careers and Alumni Centre at the university. As a company with years of experience, we are aware that today's new additions are an enterprise's future and it is them who will be the next generation of established professionals.
At the moment CERB GROUP offers two internship programmes for Technical Constructor and Quality Assurance Inspectors, as well as contract employment for Electricians. Working with us gives you the opportunity to develop in various fields, including hydro generators and turbo generators – rotors and stators, AC collector motors and DC motors, synchronous and asynchronous motors and compensators, induction generators and regulators, oil-insulated instrument transformers: voltage transformers, current and combined transformers with nominal voltage up to 220 kV, furnace transformers and shunt reactors, autotransformers, distribution and power transformers, as well as specialised transformers – welding transformers, reactors, Petersen coils. We provide an opportunity for young and ambitious individuals, who are ready to start a career in the Energy industry.